AFRICA'S WEEK IN PICTURES: 27 DECEMBER 2019 - 2 JANUARY 2020
A SELECTION OF THE WEEK'S BEST PHOTOS FROM ACROSS THE CONTINENT: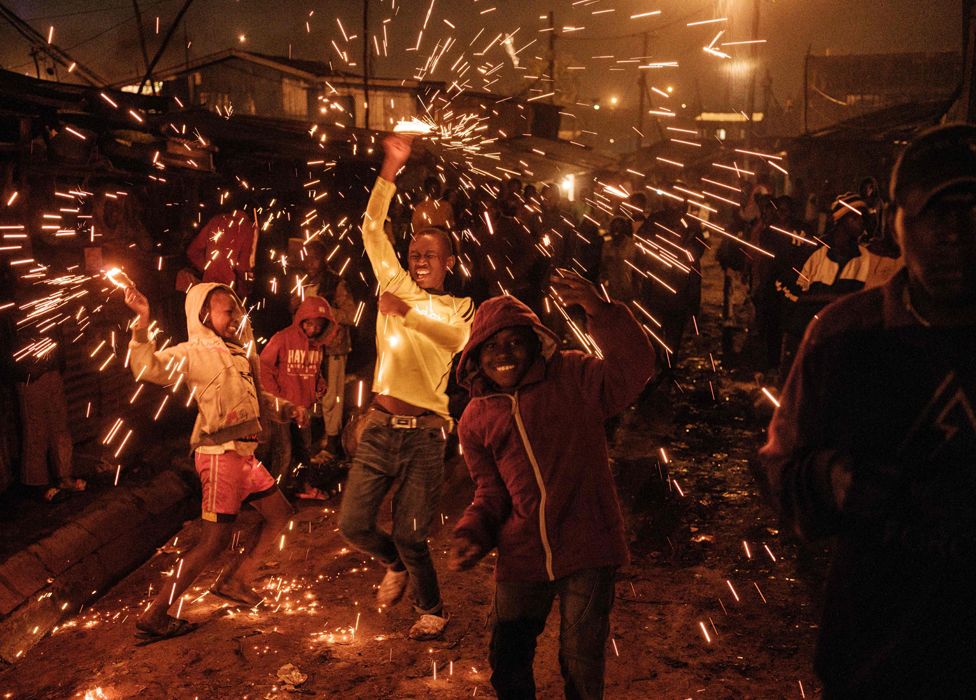 CHILDREN IN KIBERA IN KENYA'S CAPITAL, NAIROBI, SEE IN THE NEW YEAR WITH HOME-MADE SPARKLERS...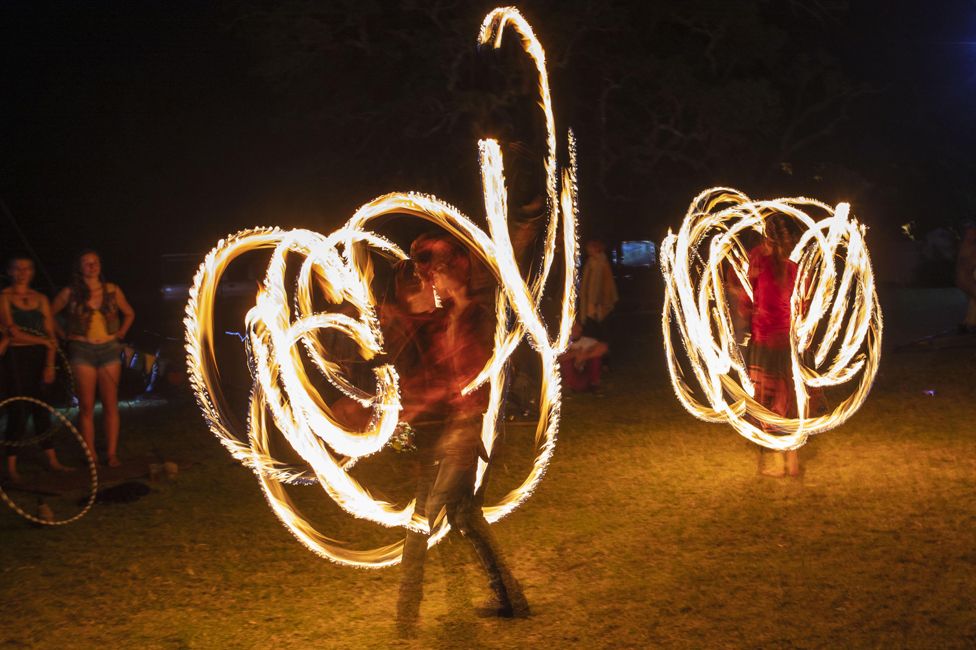 AT THE SAME TIME IN SOUTH AFRICA, PERFORMERS AT THE AFRICAGROW FESTIVAL ALSO PLAY WITH FIRE...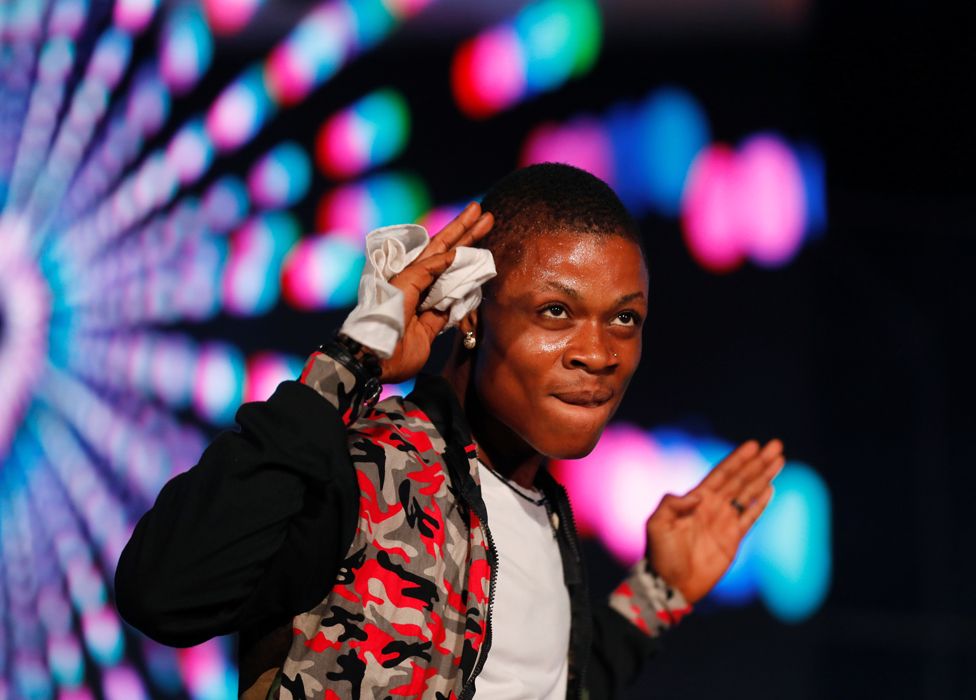 IN NIGERIA'S COMMERCIAL CAPITAL, LAGOS, A MAN DANCES AS HE CELEBRATES THE START OF 2020...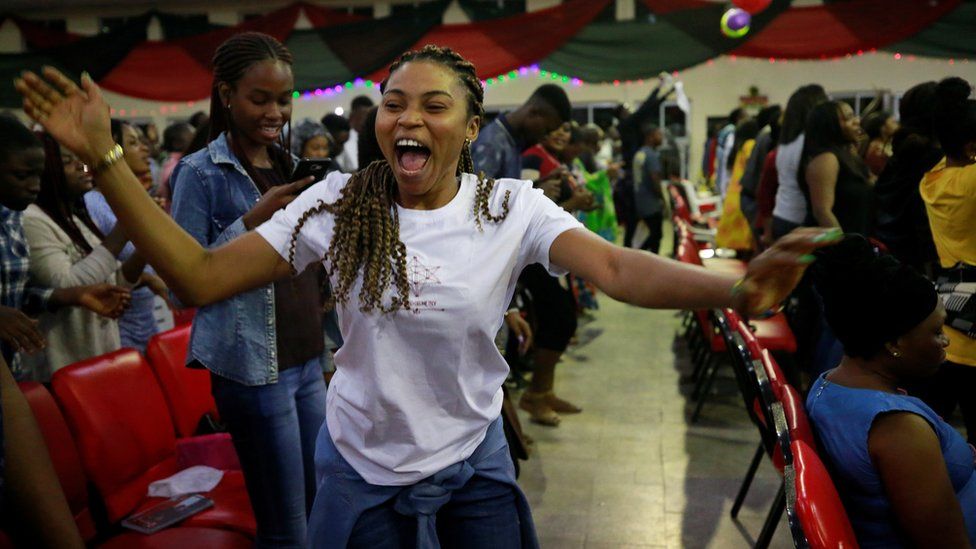 OTHER NIGERIANS OPT FOR CHURCH RATHER THAN THE CLUB AS A PLACE TO MARK THE START OF A NEW DECADE.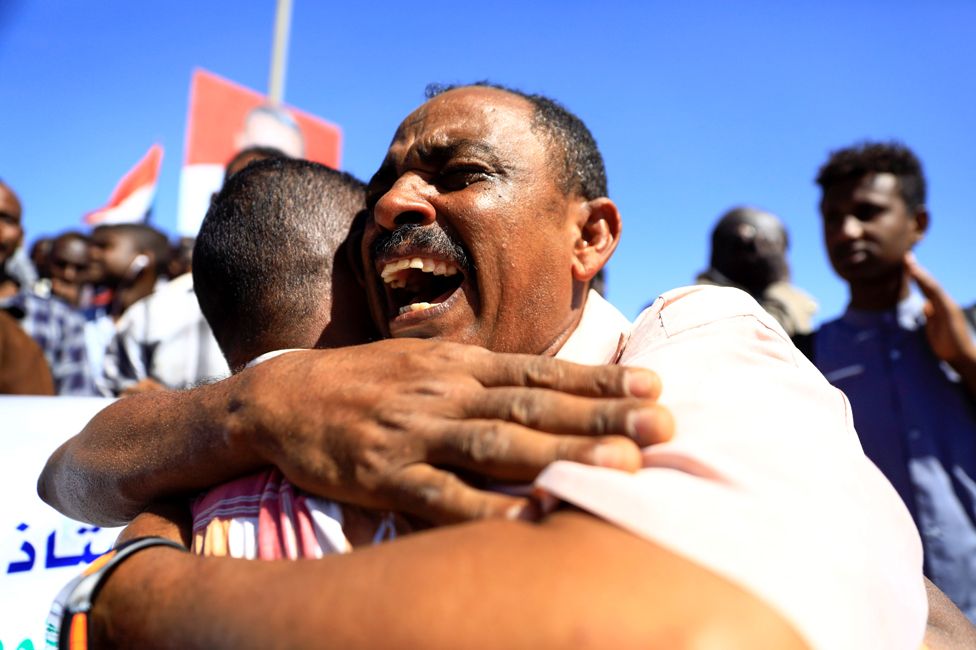 ON MONDAY, CROWDS CELEBRATE IN THE SUDANESE CITY OF OMDURMAN AFTER A COURT SENTENCED 29 INTELLIGENCE OFFICERS TO DEATH FOR THE TORTURE AND KILLING OF A TEACHER.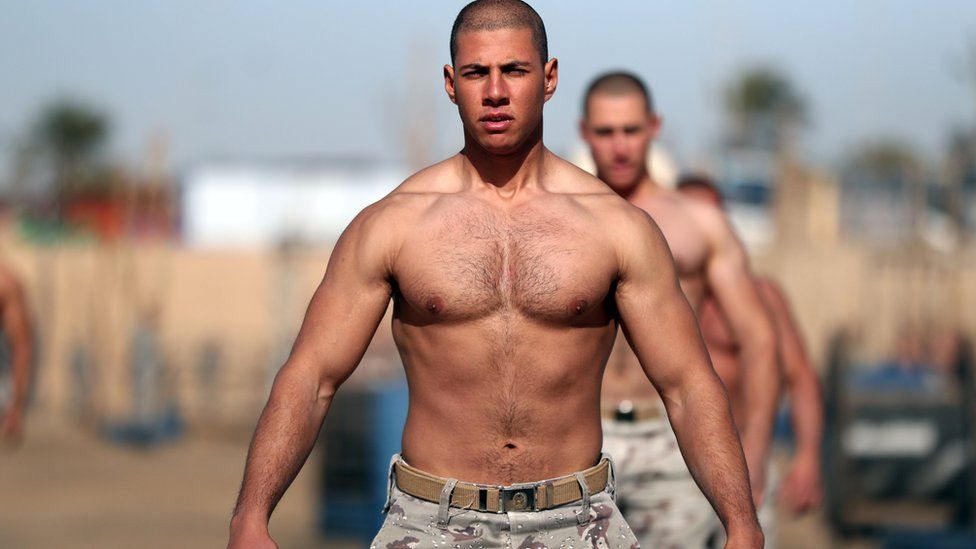 IN NEIGHBOURING EGYPT, ON THE SAME DAY, POLICE CADETS LOSE THEIR SHIRTS AS THEY TAKE PART IN TRAINING...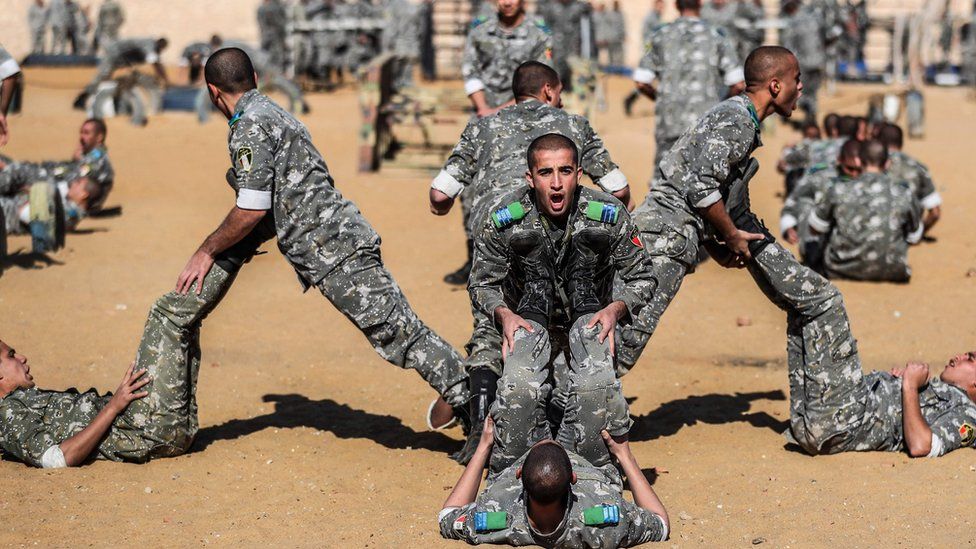 THEY ALSO GET TO SHOW OFF THEIR SKILLS AT THE POLICE ACADEMY IN CAIRO.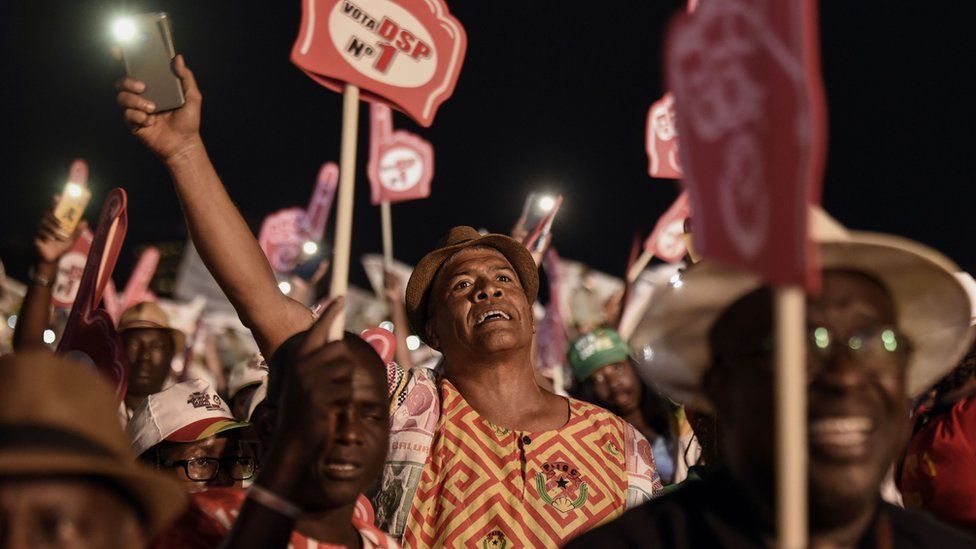 ON FRIDAY, SUPPORTERS OF GUINEA-BISSAU RULING PARTY CANDIDATE DOMINGOS SIMOES PEREIRA ATTEND A RALLY AHEAD OF THE PRESIDENTIAL RUN-OFF VOTE.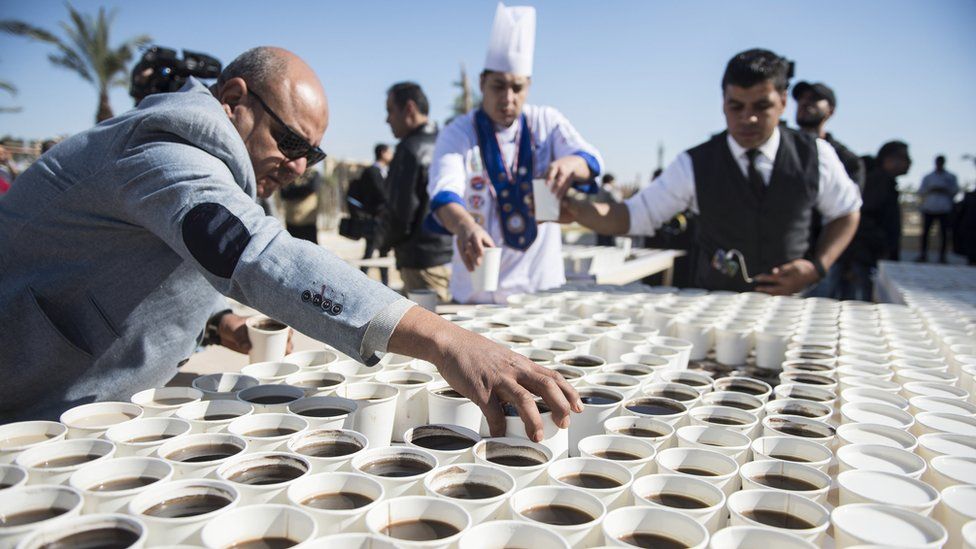 EGYPTIAN VOLUNTEERS ARRANGE CUPS WITH BLACK AND WHITE COFFEE ON SATURDAY TO CREATE A MOSAIC DEPICTING PHARAOH TUTANKHAMUN'S DEATH MASK...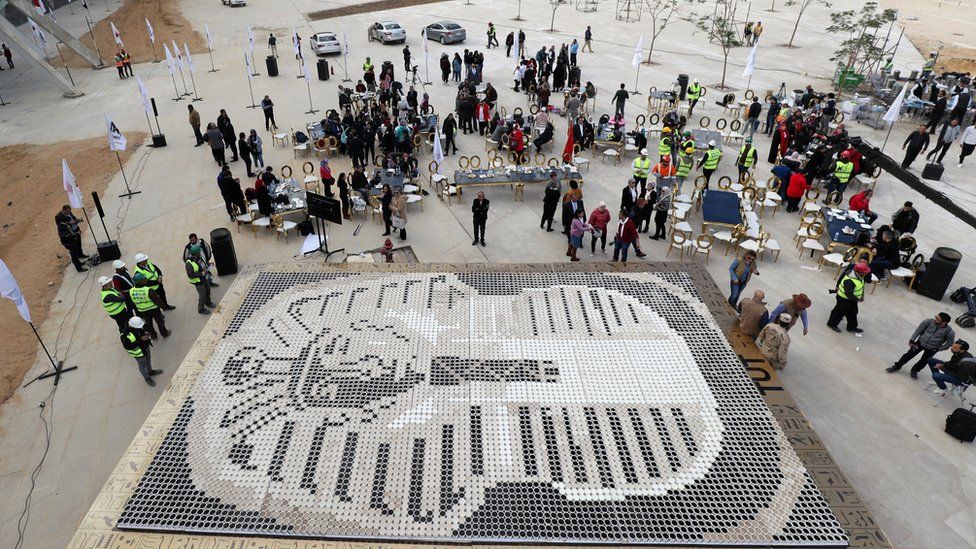 THE ELABORATE MOSAIC WAS DISPLAYED OUTSIDE THE GRAND EGYPTIAN MUSEUM IN GIZA, GREATER CAIRO.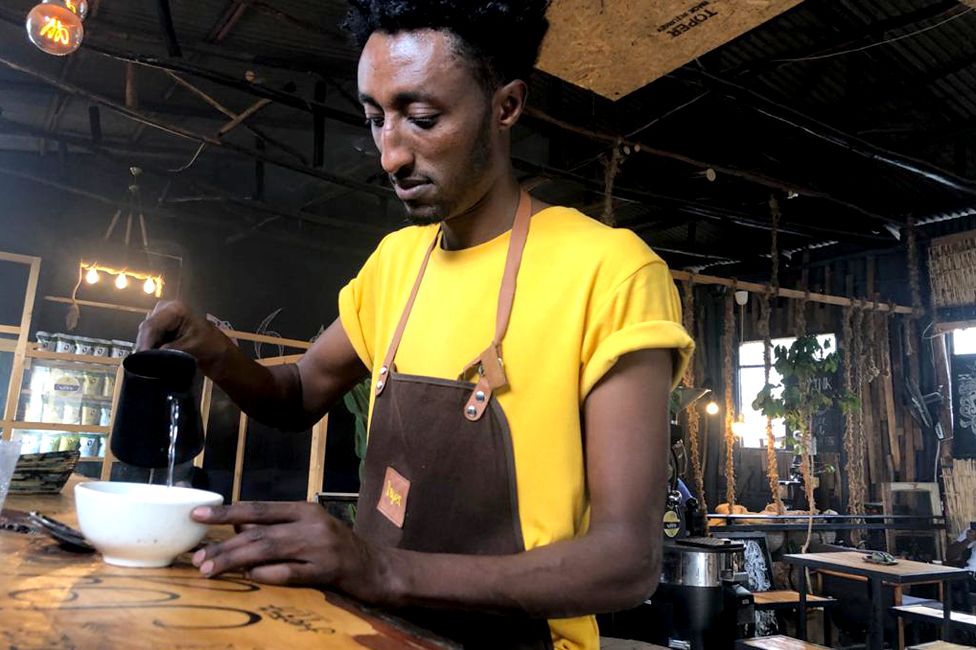 IN A TRENDY CAFE IN ETHIOPIA'S CAPITAL, ADDIS ABABA, ON THURSDAY BARISTA FILIMON TESFASELASSIE PREPARES A CUP OF COFFEE.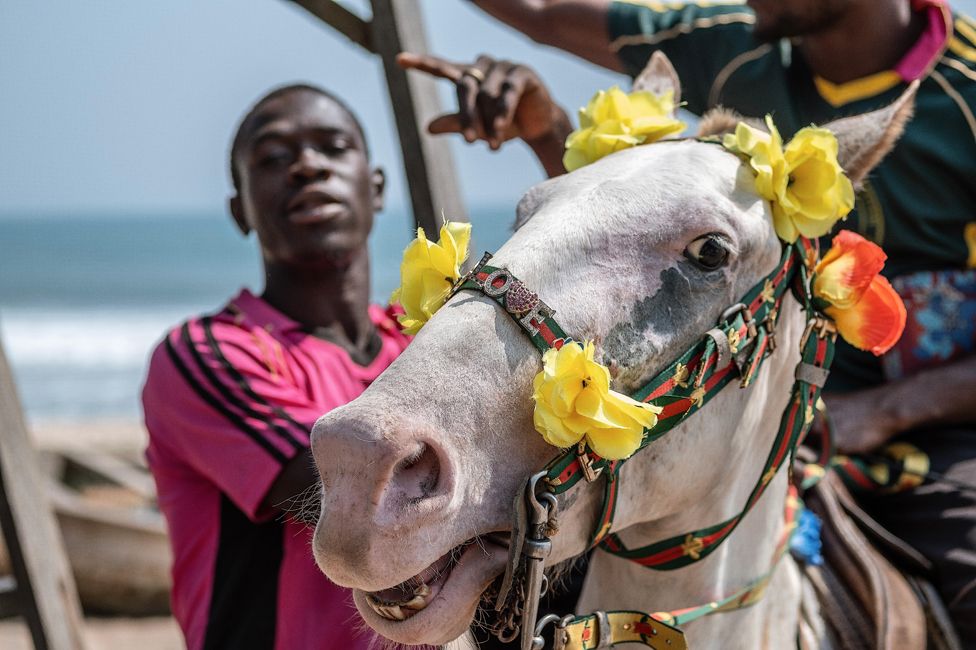 ON ONE OF LAGOS' BEACHES A HORSE IS DRESSED UP FOR NEW YEAR ON WEDNESDAY.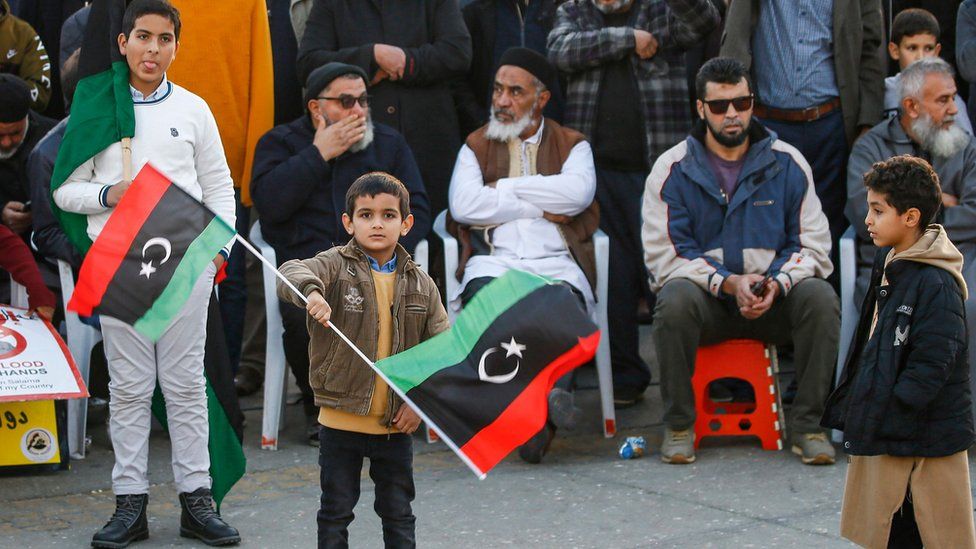 ON FRIDAY, LIBYANS TAKE TO THE STREETS IN THE CAPITAL, TRIPOLI, TO SHOW SUPPORT FOR THE UN-RECOGNISED GOVERNMENT.

Pictures from Getty Images, AFP, EPA, BBC and Reuters
Credit to Source: Bbc Africa